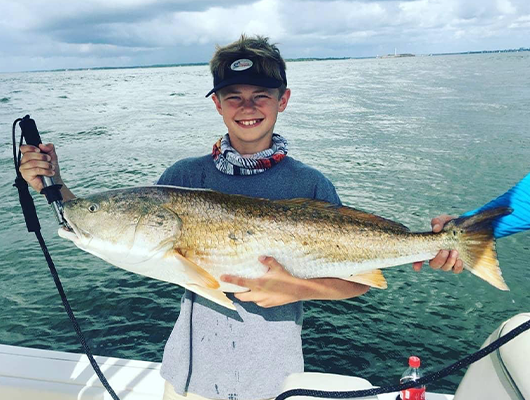 Is the Bachelor party planning giving you headaches now that bars and clubs are closed due to the unfortunate events that have been taken place? Consider using our Inshore Fishing Charters Isle of Palms for your guy's only week end festivities. The Reel Deal Charters has been serving the fine community since 2004 when Captain Shane Flannigan opened its doors.
A life long fan and Angler he has been fishing the waters of Charleston since 2002 and decided he wanted to share his fishing specialties with every body. Which is also why he staffed out the best Captains around, each Captain has first hand background experience with the open waters and each have served our great Country. To learn more about the bios of our Captains you may view that at www.thereeldealcharters.com under "our Captains".
Inshore Fishing Charters Isle of Palms is a great experience for the new comers. While you are on our tour the Captain will inform you of the different sorts of fish that you may notice during the ride and what to expect when you stop and anchor. Primarily anchors will be dropped once you have the fish concentrating on one area for the best results.
You are more likely to make a catch while inshore fishing than not. The inshore fishing we specialize in is done by the use of a trolling motor, casting the banks and flats which consistently produces action. During low tide we target reds and sheepshead, and at high tide our targets are trout and flounder. For more information regarding the Inshore Fishing Charters Isles of Palms we have to offer please visit our website at www.thereeldealcharters.com
Not only is this a great weekend get a way for the guys but our Captains are also well aware of the littles that may have peeked an interest in fishing.  We highly suggest that most of the time with small children is spent bottom fishing where the bite will surely keep the kids entertained and will probably get into a friendly competition with one another over who caught what or how many they caught.
This is a life long memorable experience that will be discussed for the years to come. Hands down this is a great form of bonding between parent and child or grandparent and grandchild as well. No one should miss out on an experience such as a charter fishing trip. 
The Reel Deal Charters is accepting phone calls from 8 AM – 8 PM daily for your convenience. We have a professional team of fishing/charters Specialist standing by to answer your questions and to set you up with one of our fantastic tours. We offer 2 4 or 6 hour tours for the Inshore fishing Charters.
Give us a call at 843-388-5093 to get started.  Or visit our website at www.thereeldealcharters.com here you will find the most in depth information regarding our Inshore Fishing Charters Isle Of Palms tours and what sort of deals we may have going on at the time frame you are looking to cast off with us!