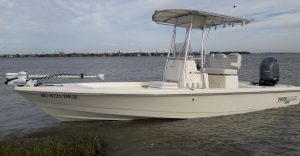 When searching for the best Deep Sea Fishing Isle of Palms, please consider The Reel Deal Charters. We have been serving our community with state-of-the-art vessels and equipment since 2004. That's 17 years in the industry.
The Reel Deal Charters is Veteran-owned and operated. The owners are an Air Force Firefighter,  Coast Guard, and Maritime Officers and are all certified.  Since we have been doing charters in the area for so many years, we know where the best Deep Sea Fishing can be found.
We offer charters for inshore, offshore, and deep saltwater fishing. Ours is an affordable premier Deep Sea Fishing Isle of Palms.
Maybe you are considering a gift certificate for Deep Sea Fishing for Father's Day. What an awesome gift for the man that has everything, the outdoorsman, or the man who is ready for the challenge of hooking a big fish.
Our gift certificates are great for corporate events such as when a sales team beats their goal, a realtor team sells more than average, or co-workers want a night out after work. It's a great way for your team to work together as well as play together. Deep Sea Fishing Isle of Palms is a great way to relax, celebrate and enjoy nature.
Local Deep Sea Fishing Isle of Palms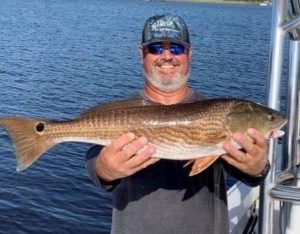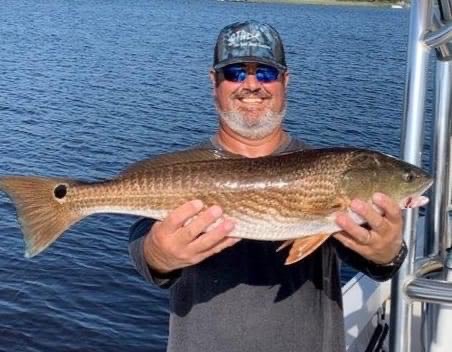 The Real Deal Charters hours of operation are from 8 am to 8 pm daily. We suggest making reservations for the day, date and time that will best meet your needs. Of course, there is a limit as to how many people can be on a craft at any given time. Restrictions are observed.
We are conveniently located in Charleston, South Carolina with locations in the Mount Pleasant area such as Shem Creek Park, Charleston Harbor Resort & Marina, Remley's Point Marina and Ripley Light Marina.
Our Deep Sea Fishing can be the unique gift you have been searching for. But if you are not really looking to go fishing, just enjoy a day out on the water….well, we do that too! We have tours of Charleston Harbor, Eco Tours, Dolphin watching, shark tooth hunting, crabbing, weddings, and burial at sea.
For more information regarding events, please call directly to our office at 843 388-5093. For more general information on The Reel Deal Charters and our staff, you may simply click on the attached link www.thereeldealcharters.com. The Reel Deal Charters offers first responder and military discounts. Call us at the above number for directions, to schedule your outing or inquire as to event planning. We promise you the ultimate in Deep Sea Fishing Isle of Palms.
Schedule Your Deep Sea Fishing Trip in Isle of the Palms Today!
If you have been searching for the best in deep sea fishing, come and see how we can satisfy your need for a challenge as well as enjoy fun and excitement. After all, The Reel Deal Charters just may be just what you have been searching for. Call us today as our summer season is surely heating up. The fish are biting and the gentle breeze is refreshing.
Searching for Fishing Guides in Isle Of Palms? Get the best deals at The Reel Deel!